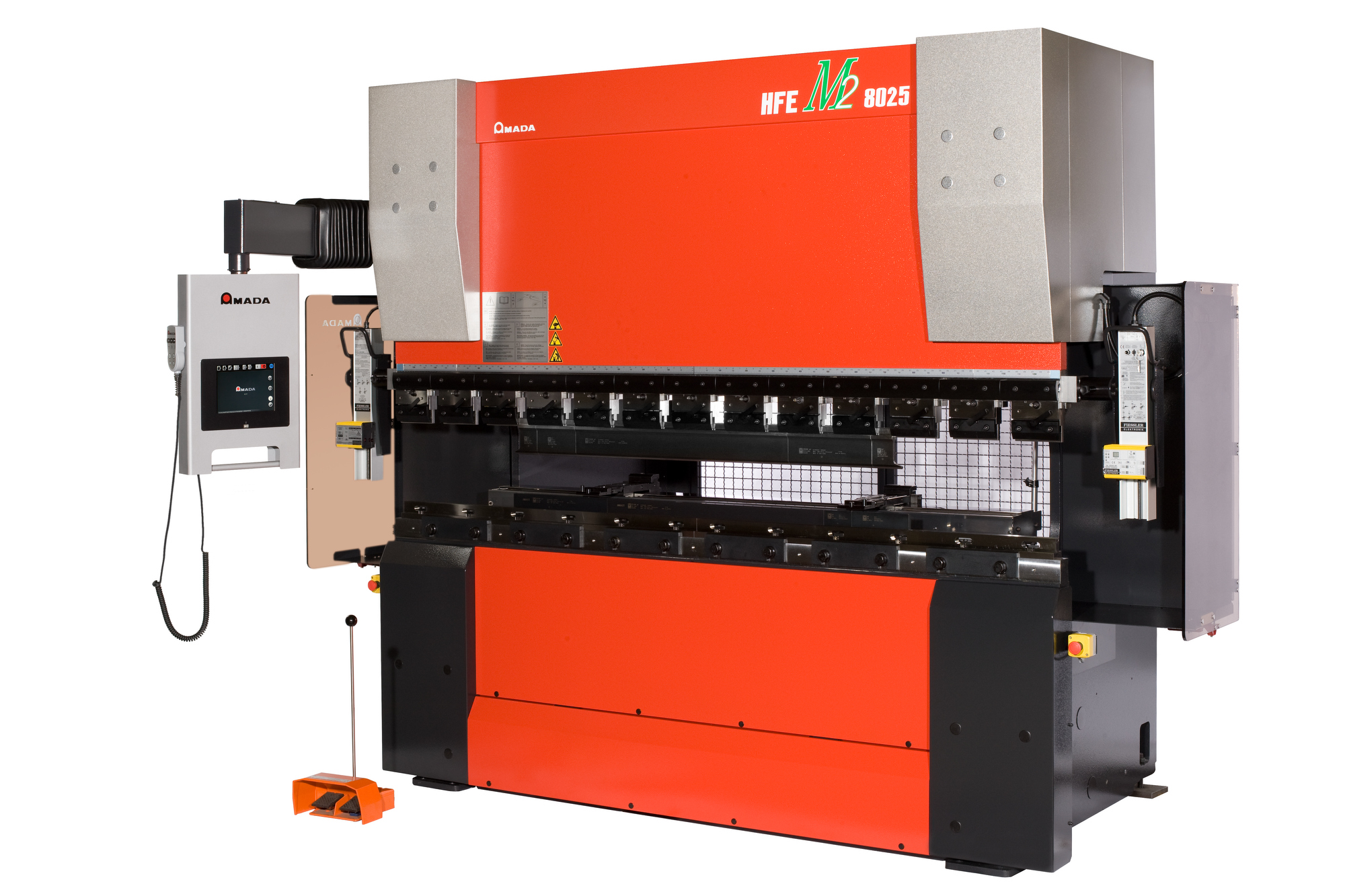 The AMADA HFE M2 Press Brake stands as an industry-leading solution in bending and forming technology. Renowned for its exceptional performance and versatility, this cutting-edge press brake ensures precise and efficient bending of various sheet metal materials. With a robust construction and innovative design, the HFE M2 guarantees stability, reliability, and consistently high-quality results. Equipped with advanced features like high-speed and high-precision bending capabilities, it empowers operators to achieve complex bends with utmost accuracy and productivity. The AMADA HFE M2 Press Brake represents the perfect synergy of power, precision, and adaptability, setting new benchmarks for bending and forming applications.
Eco Drive System
The HFE M2 features a smart hydraulic power system. This solution offers many benefits: maximum efficiency in all stages of the machine cycle, reduced power consumption, lower noise levels, and greater reliability.
Angle Measuring
The HFE M2 is equipped with the DIGIPRO measuring system, a highly accurate, electronic angle measuring device that transmits the measured angle wirelessly to the press brake's NC with just one click. 
Accuracy
The HFE M2 features an Amada patented crowning system based on the principle of the parallel deformation of the upper and lower beams. This system can be used to deliver consistent results over the entire bend length, with any force applied, due to the smart design of the structure.