Capabilities

Fabrication & Paint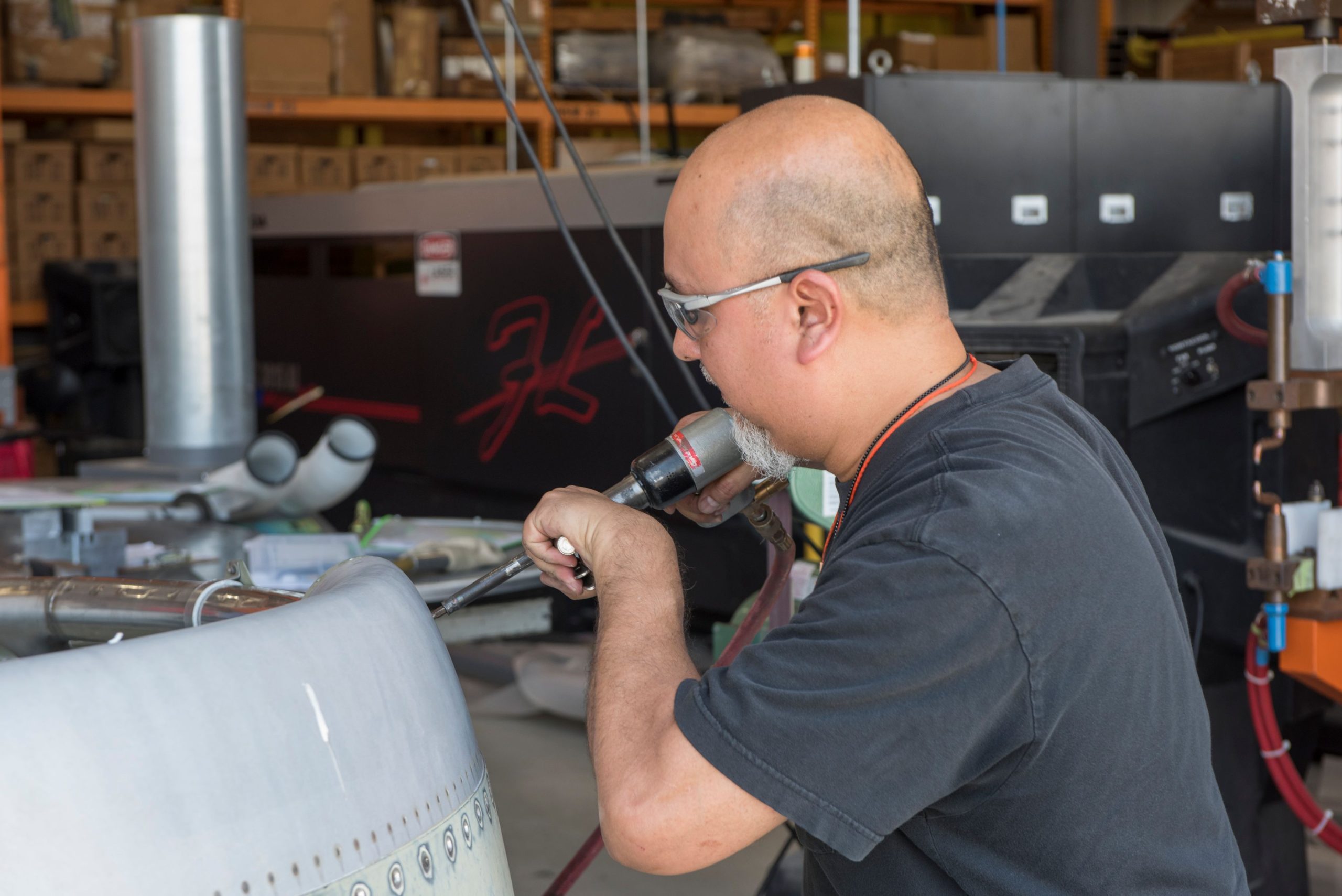 The implementation of a fabrication department allows us to accomplish jobs that many other aerospace manufacturing businesses cannot; from forming to bending to rolling, we are capable of handling sheet metal of various materials and sizes. The incorporation of a large CNC press brake, fiber laser, and a water jet only consolidate our already well-established methods and ensure that our undertakings are executed with unequivocal accuracy. No matter the material or complexity, we can handle it.
We take exceptional pride in our welding team, as we are confident that their skills and expertise are unrivaled on an industry-wide scale. As a result of their immense talent and our eagerness for perpetual growth as a company, we are proud to announce our pursuit of the Nadcap accreditation for welding, which we hope to receive before the conclusion of 2023. This certification will further bolster our in-house capabilities and allow us to provide unmatched delivery to support the War Fighter more hastily than ever.
Our large Kayco side draft spray booth enables us to dry film lube, primer, and top coat all of the machined and fabricated work that we do in-house. With the experience of our dedicated painter who has more than 20 years specifically in the aerospace industry, we are capable of carefully and meticulously attaining any paint specification needed. We have invested in state-of-the-art equipment to ensure that every individual part that leaves our facility looks identically impeccable to those that come both before and after. No challenge is too great and no surface is too impassable for our painter; every part that leaves the booth would be a statement piece in any display case.